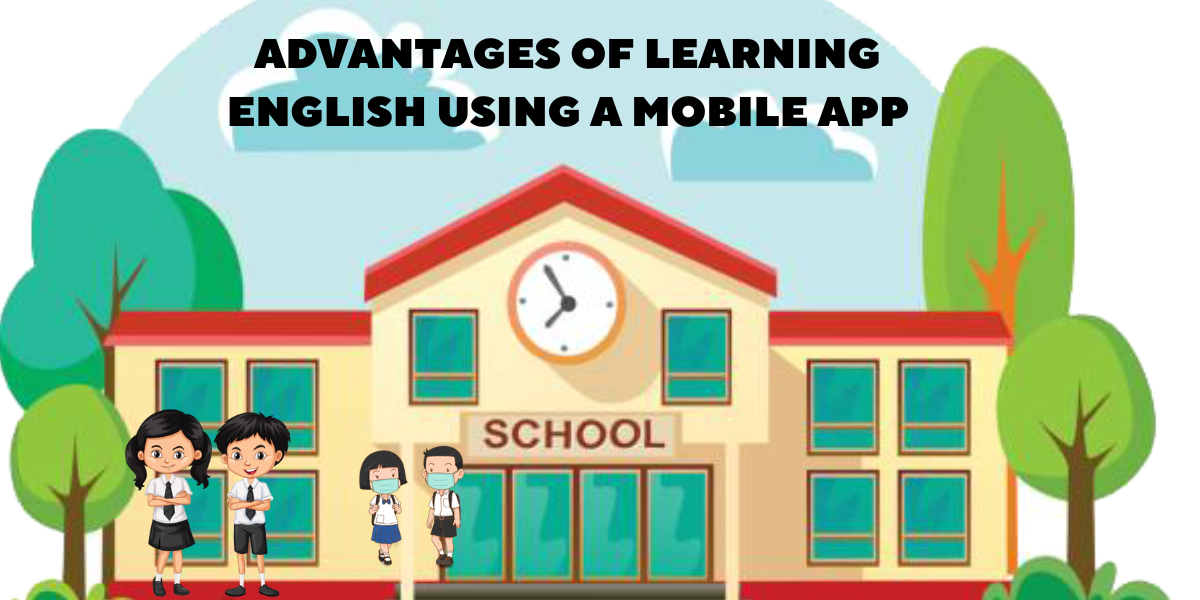 Advantages of Learning English Using a Mobile App
Learning English as a foreign language is indispensable today for both professional as well as personal life.  In the true sense of the term, Learning English takes a lot of time. Sometimes it is quite tough to get a hole out of our daily busy schedule. However, thanks to Tree Campus mobile applications we can learn English languages anywhere and at any time. There is a wide range of games to learn which aims to expand vocabulary, grammar, practice, or improve pronunciation.
An English language learning Tree Camus application features a wide range of online English courses, lessons, and podcasts that students can use to start learning at any level of skill or more topics, such as grammar, verb, pronunciation, and many other important concepts about the easy accumulation of English knowledge and expertise. The level of knowledge varies from basic to advance. However, these spoken English Tree Campus mobile application is useful for speakers who are relatively new to the language.
Therefore, inculcating the best English knowledge through any sort of android app will provide ample benefits.
Advantages
Convenience
The greatest benefit of taking a best-spoken English course online is that one can join the classes in the coziness of their own home. One does not necessitate to travel to an institute or a class to learn and can effortlessly take the course wherever and whenever they like. This is also applicable to courses offered through phone, which are said to be another suitable option. Using this android application, you can save time at your fingertips and can learn English knowledge anywhere and anytime you want.
Learn Languages Live
The great advantage of a Tree Campus mobile application is that you can join online classes and learn the English language live with your favorite industry-aligned trainers. Through live English classes, you can interact unswervingly with your trainers and also ask for confusion and doubts that you have. The e-learning application also provides various important features where students know more about the best course for English-speaking courses and other things.
Learning Is Now Fun and Easier
Learning English language using a Tree Campus mobile application will also be very amusing. The app features numerous quizzes that permit you to solve them interestingly. Therefore, the English learning app relies on the concept of gamification, that is, it is planned and organized as a sort of game with their points, their lives, and levels. This makes them very pleasing and even addictive.
Learn Vocabulary
Learning English language through a Tree Campus mobile application is very effective due to its various available features. You will be able to comprehend the notions much better and remember the new vocabulary in English. The English language app often includes numerous vocabulary exercises which help you learn many new words.
Practice Assortment of Skills
Besides the spoken English course online free classes, you can augment your skills like grammar and pronunciation on daily practice. You can also inculcate the core aspects of English by reading lessons, listening to audio, and writing regularly.
Conclusion
Learning English through mobile apps is the most effective. It is the best way to learn the best spoken English course online from the comfort of home. If you want to augment your English then you can download English learning Tree Campus android application and learn English from the nitty-gritties.
Better Learning
For those who wish to get a more modified learning knowledge and experience while staying at home, LIVE online courses with a Mic or Headphone support is a prodigious option. By either talking LIVE with an instructor online or on phone, one becomes to inculcate better and more precisely. One can imitate the instructor as he practices and speaks along with him, and at the same time get modified as and when obligatory. The instructor would therefore ensure that the person is saying the words properly and using precise grammar always.
Better Listening Skills
Listening is a significant part of communication. Through such an online course, one can thus learn how to listen closely, uncomplainingly, and prudently to others, thus refining their complete communication skills. Generally, such courses offer interesting stories in English as well as group audio deliberations to impart this skill.
Less Hesitation
While introvert learners may find it problematic to learn and interact in a large classroom environment, such modified speaking courses LIVE online over the phone or aids in making one contented. You would consequently feel less uncertain in interacting with a personalized instructor one-on-one in such a setting and get your mistakes corrected quicker.
You can come across a number of such courses spoken English course online free accessible by many professionals. Choose the best course for English speaking that is engaged in offering an all-inclusive and modified approach to the course.